Ammonium Bicarbonate is a widely used ingredient in bakery industry because of its leavening and stabilizing properties and acid regulating capacity.
Common applications of Ammonium Bicarbonate:
Cookies
Crackers
Pastas
Frozen dairy products
Bakery ingredients
Pigments and paints
Agriculture
Fire extinguishers
A leavening agent is a substance that releases gas in baked goods to impart a light texture.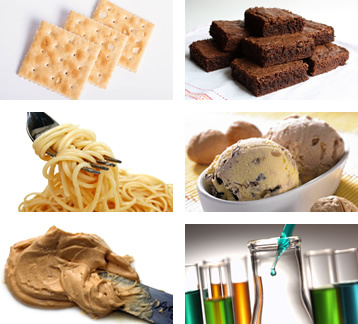 Ammonium Bicarbonate properties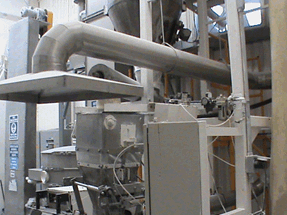 Ammonium Bicarbonate is an inorganic compound, chemically speaking, it is the bicarbonate salt of the ammonium ion. Thanks to its physicochemical properties this ingredient is used as a leavening and stabilizing agent, and as an acidity regulator.

The stabilizing property of Ammonium Bicarbonate allows maintaining the ideal physicochemical properties in a food; either preserving a food in a homogeneous state or by maintaining / intensifying a color.

Besides, it has the property to regulate the pH by controlling or modifying acidity or alkalinity of a food product.

Finally, as a leavening agent, Ammonium Bicarbonate, alone or in combination with others, has the capability to release gas and, at the same time, increases batter and dough volume for baked goods.


Recommendations about Ammonium Bicarbonate
Ammonium Bicarbonate and Sodium Bicarbonate are the most common additives used as leavening agents in the bakery industry because they release carbon dioxide when certain conditions of temperature and humidity are reached.

In general, when Ammonium Bicarbonate is used, it decomposes over 40 °C, releasing CO2, H2O and NH3. Other chemical leavening agents are added in order to avoid any trace of ammonia in the products.
For Ammonium Bicarbonate, an Acceptable Daily Intake (ADI) is not specified by the Joint FAO/WHO Expert Committee on Food Additives (JECFA), because its use does not represent a risk to food security.
Dosage considerations
CODEX ALIMENTARIUS (FAO)- International Regulation

Food

Maximum dose

Observations

Any kind of food.

- - -

Good Manufacturing Practices (GMP)
Fuente: Codex Alimentarius (www.fao.org)


COFEPRIS (SSA)- Mexican Regulation

Food

Maximum dose

Observations

Any kind of food.

- - -

Good Manufacturing Practices (GMP)
Other uses for Ammonium bicarbonate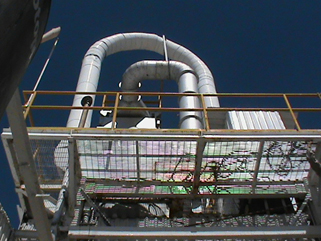 It is used in fire extinguishers, baking powder, quenching baths, as well in the manufacture of plastics, rubber, dyes, ceramics, and pigments. It is also a component of cleaning products. In the fertilizer industry, it is used as a source of ammonia.


Ammonium bicarbonate specification sheet
Specification sheet
Information
Characteristics:
Chemical salt, white crystalline powder, soluble in water, insoluble in alcohol. It volatizes quickly at 60 °C.
It volatizes slowly at room temperature if it has low humidity. It is produced by combining ammonia (NH3) and carbon dioxide (CO2).
Other names:
Ammonium hydrogen carbonate
Ammonium acid carbonate
CAS No.   
1066-33-7
UN No
8812
Chemical Formula
NH4HCO3
Molecular Weight (g/mol)
79.06
Physical and chemical properties
Appearance:
Solid crystal powder, white or colorless, with a slight odor of ammonia.
Boiling point
Not available
Melting point
Vapor pressure
It decomposes
Thermic decomposition
Between 35 and 60 °C
Moisture percent
0.25% maximum
pH of solution at 1%
7.0 – 8.0
Solubility to 30 °C (g NH4HCO3/ 100g H2O)
20